Dogs, being one of the most loving pets, rely upon you for almost everything. It is your duty to provide the requirements and take care of your dog. When it comes to vaccination, it is very important to follow and stick to the vaccination schedule of the dog for its healthy long life.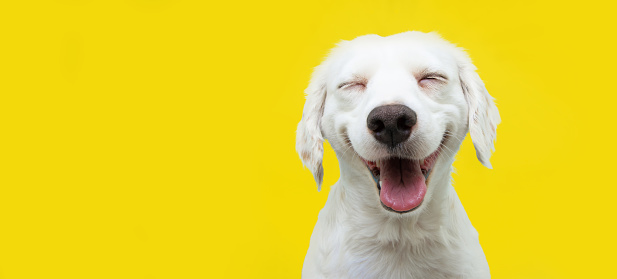 Core vaccines and Non-core vaccines:
Dog vaccination is not only for the protection of dogs but also for the humans, as the dogs may transmit disease to their human companions. The pet owner should be aware of the two important classes of dog vaccines.Core  vaccines and Non-core vaccines.
Core Vaccine: Core vaccines should be given to all the dogs to prevent fatal diseases. This includes Canine distemper, adenovirus, hepatitis, Rabies vaccine, Parvovirus
Non-core vaccines: These are given based on different factors like the lifestyles, location, risk of exposure to the infection etc. It is better to always take advice from the veterinarian about the type of vaccines to be administered to your dogs. This includes Bordetella Bronchiseptica vaccine, Leptospirosis vaccine, Parainfluenza vaccine, Lyme vaccine, influenza vaccine.
Risks/Side effects associated with vaccination:
Swelling may be seen at the injected spot, fever, loss of hair, nausea, decreased appetite, diarrhea etc. In some of the rare cases seizures, breathing problems, and unconsciousness are seen.
Which Shots Do Puppies Need?
It is always better to visit the veterinarian regularly in order to maintain the good health of the puppy and it's long life. And it is always better to know about the diseases and the vaccinations given to avoid the diseases.
Let's understand the diseases and it's causes and symptoms.
Canine Distemper
It is a disease which attacks respiratory, gastrointestinal and nervous systems of dogs and also certain other animals. It is caused by a virus usually spread through sneezing or coughing from an infected animal. It is also spread by food and water. Symptoms like fever, vomiting, diarrhea, seizures, paralysis and also causes death. Canine distemper cannot be cured, the symptoms or the secondary infections are treated.
Canine Hepatitis
An extremely infectious disease caused by a virus which mainly affects the dog's upper respiratory tract, liver, lungs, kidneys, spleen and also eyes. Symptoms like fever, vomiting, mucous membrane congestion, swelling of the stomach, jaundice are seen. Mild form of the disease can be cured but severe form results in death.
Parvovirus:
Parvovirus is also an infectious disease which causes severe vomiting, dehydration, lethargy and sometimes death. The virus affects the GI system and results in bloody diarrhea.
Canine Parainfluenza
This is a viral disease which causes kennel cough.
Rabies
Rabies is a mammalian disease caused by a virus which attacks CNS and causes headache, hallucinations, fear of water, paralysis and death. Rabies is generally transmitted through the bite of an infected animal. Immediate treatment can avoid death and regular vaccination is necessary.
Bordetella Bronchiseptica
A highly infectious disease caused by a bacterium which mainly results in symptoms like coughing, vomiting, seizures and also death. Kennel cough is mainly caused by this bacterium. Injectables and nasal spray vaccines are available.
Leptospirosis
This is caused by bacteria including fever, vomiting, diarrhea, loss of appetite, abdominal pain, lethargy, infertility, kidney failure as the symptoms and in some cases the dogs don't show any kind of symptoms. A zoonotic disease which gets better if treated sooner with antibiotics.
Lyme Disease
Lyme disease is caused by a bacterium called spirochete. Usually transmitted through ticks. Symptoms like swelling in the lymph nodes, fever, loss of appetite are seen. It affects the heart, kidney and other vital organs. Antibiotics can be used in the treatment.
Kennel Cough
The inflammation in the upper airways results in Kennel cough. Also known as tracheobronchitis. It can be caused by bacterial, viral, or other infections, such as Bordetella and canine parainfluenza. Mild to severe cough, especially dry cough is seen and is rarely fatal. Cough suppresants can be used to treat this.
Puppy's Vaccination Schedule:
Here is the list which gives you the information about the vaccines that are to be given at a certain age of your dog.
| | | |
| --- | --- | --- |
| Puppy's age | Core vaccines | Non-core Vaccines |
| 6-8 weeks | DAP (Distemper, Adenovirus/Hepatitis, Parvovirus.) | Bordetella Bronchiseptica |
| 10-12 weeks | DHPP (vaccines for distemper, adenovirus [hepatitis], parainfluenza, and parvovirus) | Bordetella, Leptospirosis, Lyme Influenza |
| 14-16 week | DHPP, Rabies | Bordetella, Leptospirosis, Lyme Influenza |
| 1-2 years | DHPP, Rabies | Bordetella, Leptospirosis, Lyme Influenza |
| 3 years | Rabies | |
Vaccinations for Adult Dogs: 
Most veterinarians believe that the adult dogs may attain health risks if too many vaccines are given. However, to be on safer side titer tests are performed to determine which of the vaccines are required to be given. But when it comes to rabies, the vaccine has to be given regularly according to the law passed by the United States.
Conclusion:
In the end, it's all worth it. Your dog's health and long life is more important and the efforts that you put in matters the most. We hope you find this helpful and do check out our recent blog Why should reptiles kept away from children?