Rubber is commonly used in rubber flooring mats. Because it gives comfort under your feet, does not grow mildew, and has a slip-resistant surface, it is one of the greatest solutions for flooring.
Rubber flooring is created from rubber that has been recycled. Many types of recycled rubber flooring are created from recycled tyres, decreasing landfill waste. Because recycled rubber flooring is more durable than natural rubber flooring, it is the perfect alternative for gyms, schools, stalls, and industries. It may last up to 20 years before needing to be replaced, making it a wise flooring investment.
Rubber flooring is simple to recycle. To discover if your local recycling facility accepts the material, simply contact them. If they don't, inquire as to who does in the neighbourhood. Finding a centre that will accept old commercial rubber flooring shouldn't be difficult. Rubber flooring may be recycled in the following ways:
Natural rubber flooring: Latex, which is found in para rubber trees, is used to make natural rubber flooring. This may not be the greatest solution for your gym, school, or company because many individuals are sensitive to latex.
Synthetic rubber flooring: As synthetic rubber flooring is constructed of petroleum rather than latex, it is a superior installation alternative. Synthetic rubber flooring has a longer lifespan than other types of flooring and may be readily recycled when no longer in use.
Uses Of Old Rubber Mats
Recycled rubber is being used in an increasing number of goods. Sadly, most towns still do not pick up rubber goods that are left on the curb. The good news is that most recycling sites will take rubber from individuals who drop it off in person. Although recycling regulations vary by city and state, big rubber floor mats are often permitted. To learn more about your local recycling facility's unique methods, contact them. Larger objects or materials may be accepted only at particular times and locations. Rubber matting is commonly seen on the floors of animal enclosures in animal shelters, barns, and stables.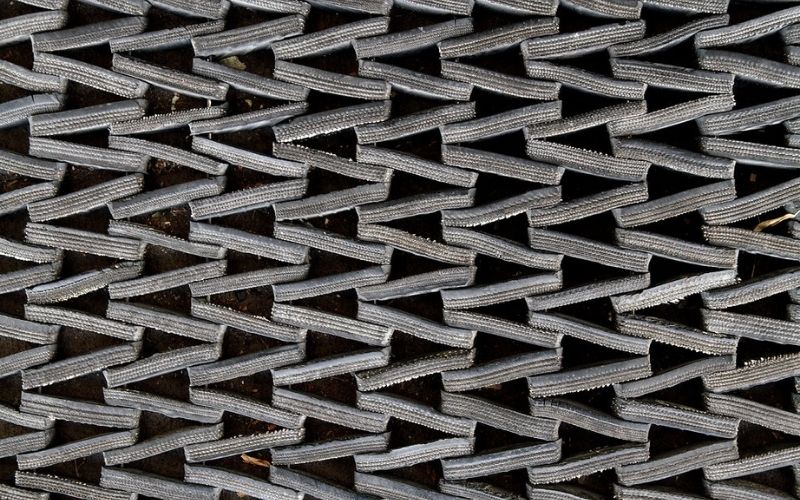 They're usually installed to keep floors clean or to keep animals safe. New floor mats may be rather costly, and most animal shelters are unable to afford them. See whether a local shelter or barn may benefit from your floor mats.
What Can You Do With Your Old Floor Mats? Use them to collect leaking fluids beneath your car in the garage, as door mats to store shoes on, or to prevent dirt and debris from being tracked into your home. Keep a handful in your trunk in case something spills or you need some extra tyre traction.
Recycled rubber sheets available in a variety of shapes and sizes, including rolls, tiles, and mats that may be used both indoors and outdoors. Recycled rubber sheets should not be utilised in applications that require the use of oils or chemicals. Exposure to such substances can greatly harm and destroy reclaimed rubber. Despite this disadvantage, recycled rubber products outperform synthetic rubber in terms of cost and environmental impact. They are more cost-effective alternatives to synthetic rubber products due to their recycled origin. Synthetic elastomers are more expensive to manufacture since they are designed for specific chemical applications. In comparison, the manufacture of recycled rubber rolls is significantly less expensive. As a consequence, these savings are passed on to customers, who benefit from low-cost recycled rubber goods. They are also environmentally friendly because their manufacture removes non-biodegradable trash from the environment. Consumers may save money while lowering their negative environmental effect by using recycled rubber sheets.
How To Recycle Your Rubber Mat?
There are several methods for appropriately reusing tyres. These techniques essentially require separating what is rubber from what is not rubber; the separation process, for the most part, varies from method to method. Some of these procedures are mechanical, while others are chemical, but they all aim to separate the rubber from recycled tyre rubber so that it may be used in TDPs and other uses.
To begin, a significant number of rubber mats are gathered. These mats are shredded into strips, which are subsequently processed into various sizes and consistency in granulators. A less-common stage is freezing the rubber mats with liquid nitrogen to a temperature of -60 degrees Celsius, then crushing and milling the frozen material in a similar manner. These procedures are pretty basic and easy, and they do not require complex stages, making them the favoured method of rubber recycling. In certain circumstances, the recycled tyre rubber does not need to go through any of these procedures since old tyres may simply be renovated and used as barriers, garden beds, and, in some exceptional cases, complete homes!
Pyrolysis is the alternative process, which involves heating materials in an oxygen-free atmosphere. Under pressure and at temperatures exceeding 430 degrees Celsius, the process takes place. The chemical degradation of organic (carbon-based) compounds is called pyrolysis. Unfortunately, pyrolysis research is still ongoing and has yet to be recognised as economically feasible. Nonetheless, the technique decomposes recycled tyre rubber into oils, gases, and char, yielding some intriguing effects. The resulting oil, known as bio-oil, is being studied as a possible substitute for petroleum-based fuels. It may be used as a boiler fuel or refined to sustainable transportation fuels. Biochar may be used as soil additives on farms to improve the soil's ability to retain water and nutrients, as well as avoid water pollution and erosion. Perhaps most astounding, bi-char can aid in the mitigation of global climate change through carbon storage. Syngas can also be turned into chemical compounds that can be used as fuel. All of these breakthroughs in the world of recycled rubber goods are incredible!
How Do You Dispose Of Rubber Mats?
Rubber flooring is simple to recycle. To discover if your local recycling facility accepts the material, simply contact them. If they don't, inquire as to who does in the neighbourhood. Finding a centre that will accept old commercial rubber flooring shouldn't be difficult.
Conclusion
The majority of floor mats are constructed of rubber and are durable and long-lasting. These rubber mats are 100% biodegradable and environmentally friendly. After being processed, old rubber mats will be recycled, and they may be used in a variety of ways.