Introduction
Blue-tongued skinks can be found in Australia's warm forests and grasslands in their native habitat. The northern and eastern blue-tongued skinks are the most widely maintained of many closely related species known as blue-tongued skinks. Frequently seen lying in ambush on any passing arthropod, sleeping in a burrow, or moving over thick grass and woodland floors. The native habitat of the blue-tongued skink is often compacted sandy soil with scrubland vegetation.
Appearance and behaviour
Blue-tongued skinks are wonderful for beginners since they have a lot of personality and a friendly demeanour. Breeding blue-tongued skinks can be difficult, and some blue-tongue species and locations are exceedingly rare.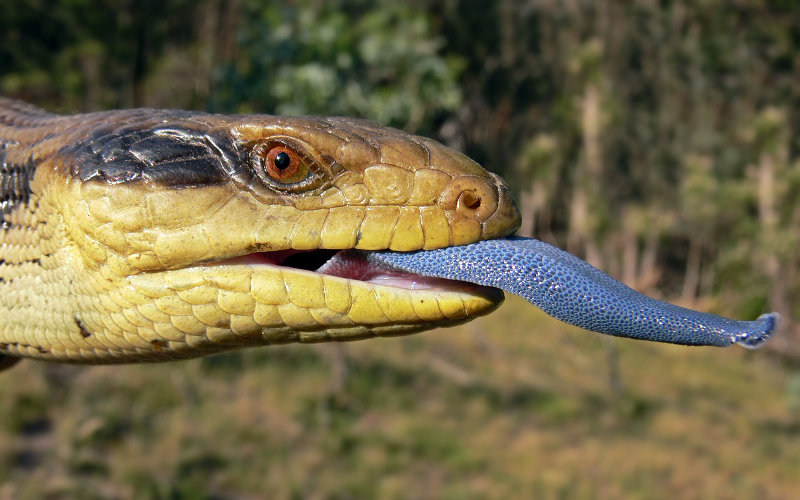 The bodies of blue tongue skinks are thick and sausage-like, with short but powerful limbs and triangular heads. But it's their nickname, a blue tongue, that makes them stand out. The scales of this big, heavy-bodied skink are ridged or "keeled," with black crossbands. On the sides, pink to orange coloration is frequent. They can reach a length of 24" and have a lifetime of 15-20 years, however with proper care, they may live to be 30 years old.
Temperature Requirements
Temperatures in blue-tongued skink enclosures should be kept cool, between 75 and 82 degrees Fahrenheit. A basking region of 90 to 100 degrees should be included in the warm end. An under-tank heating device, such as a heat pad or heat tape, and/or an overhead incandescent basking light or heat emitter can be used to do this. The overhead heating equipment should be switched off at night if both under-tank and overhead heat are offered. Daylight bulbs should be turned on for no more than 12 hours each day. At night, the temperature in the colder part of the enclosure might drop to 70 degrees.
Despite the fact that blue-tongued skinks have been successfully reared without full-spectrum illumination, You can use UVB lighting in blue-tongued skink enclosures. UVB lamps should be turned on for eight to twelve hours each day. UVA is helpful to blue-tongued skinks and is produced by any UVB bulb.
Humidity
To measure the humidity at the chilly end of the cage, a hygrometer should be acquired. Blue-tongue skinks come from a variety of locations, each with its own unique humidity. Humidity levels should be specified according to your species and location. By spraying the enclosure with clean water, you may increase humidity. The vivarium will require additional ventilation if it is too high.
The following are the several species of Blue tongue skinks and their humidity requirements:
Northern blue tongue skink — 40-60%
Classic Indonesian blue tongue skink — 60-80%
Halmahera blue tongue skink — 80-100%
Merauke blue tongue skink — 60-80%
Irian Jaya blue tongue skink — 60-80%
Diet
Blue-tongued skinks are omnivorous, which means they eat a wide variety of plants and insects. Though they may attempt to eat fruit, this might cause stomach distress and is not a necessary component of the skink's diet, avoid it. Similarly, there are vegetables and other live foods that may be fed to skinks, but they are not very nutritious and should not be included in the skink's regular diet.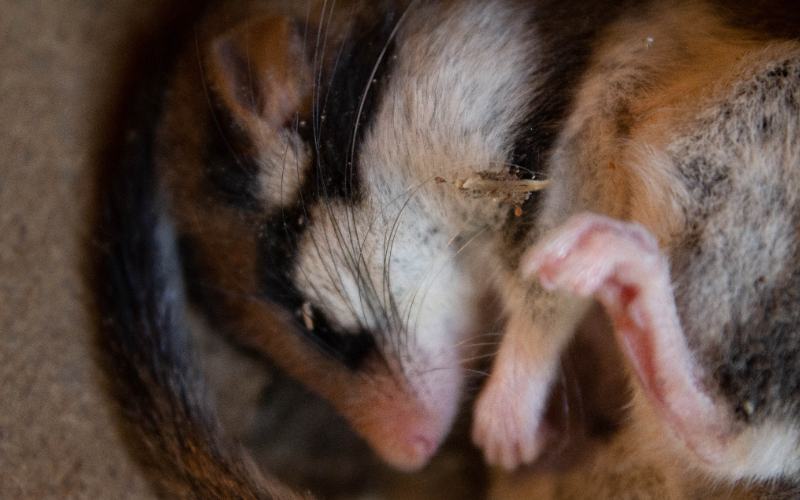 Brown crickets provide the meat component of this omnivorous diet. They are highly nutritious, relatively easy to hunt for skinks, readily accessible, and excellent value for money. If your skink won't eat them, black bugs and locust are excellent substitutes. You can provide a pinkie frozen thawed mouse, a part of an omnivorous diet, or a pack of protein dense livefood like snails or worms once a week because these lizards require a lot of protein.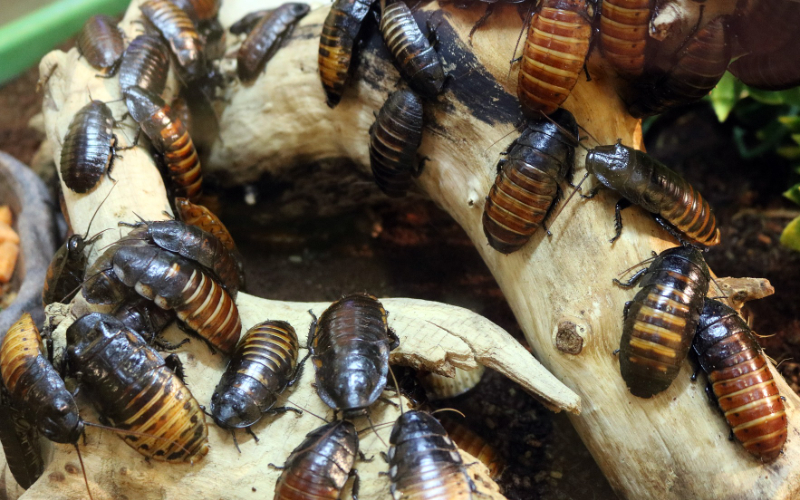 Waxworms, calciworms, cockroaches, mealworms, and beetle grubs can all be fed on occasion. Because grubs and waxworms are extremely fattening, only serve them once a week. Because mealworms, morio worms, and cockroaches are tough to digest, only feed them to mature skinks if 18 months and up once or twice a week.
Housing
Although blue tongue skinks are huge, fast-growing lizards, the minimum enclosure size, even for a baby, is 4'x2'x2′, or 8 square feet of floor area. Because blue tongue skinks are extremely active, it's good that you get a larger enclosure if you can afford it. PVC, which is waterproof and lightweight, is the best material for a blue tongue skink enclosure, although glass or well-sealed wood are also viable alternatives. In each cage, just one blue tongue skink should be kept. Housing blue tongue skinks together is likely to stress them out, and there's a chance they'll fight and hurt themselves.
Cleaning
To flourish, blue-tongued skinks, like other pets, require a clean habitat. Spot clean every day if feasible, and do a complete clean every 4 weeks or so. You can spot, clean and monitor the enclosure if you maintain the skink in a bio-active cage. Changing the bedding a few times a year may still be a wise decision.
You should take your animal and all of the bedding out of the enclosure before cleaning it. After the enclosure is clean, disinfect it using a reptile-friendly disinfectant. These generally operate quickly and just require around 30 seconds of your time. After the disinfectant has done its job, wipe the surfaces clean with a paper towel.
This procedure is carried out throughout the day so that the skink can return to a warm vivarium for at least an hour before the basking lights are switched off for the night.
Handling
When you first bring your blue tongue skink home, avoid the want to play with it right away. You're enormous in comparison to a blue tongue skink, and it'll take some time for him or her to realise you're not going to devour them. Allow at least two weeks for your new pet to settle in before beginning to handle it. You can introduce yourself once your skink has gained confidence in his or her new home. Place an old, worn shirt in the terrarium to let them get acclimated to your fragrance. Allow the skink to become acquainted with your hand by allowing it to relax in the terrarium.
Handling Techniques
The entire body should be supported.
Slow down your motions.
Unless absolutely essential, do not grasp or restrict someone.
Leave them alone if they're shedding, and don't tug on loose skin.
Substrate Nature
As burrowing lizards, blue tongue skinks require 4-6 inches of deep, soft, loose ground. Coconut husk, Aspen, recycled paper, and cypress mulch may all be used safely with blue-tongued skinks as provided as they are kept dry. We recommend EcoBed Reptile Bedding which is absolutely cosy for your reptile. Cedar chips, clay cat litter, orchid bark, and walnut shells should never be used as substrates since they can cause toxicity, impaction, and breathing problems.
Substrate Types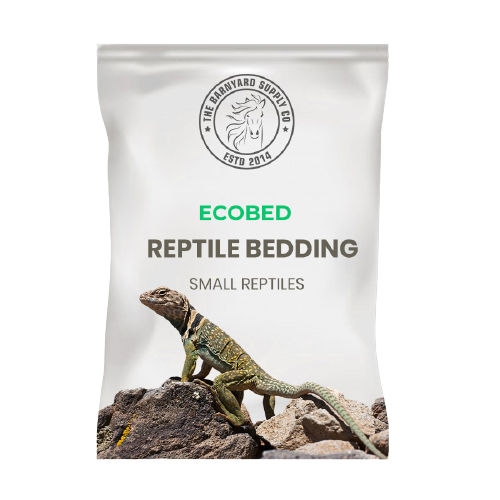 One of the safest and most effective reptile bedding options is coconut husks or chips. It's a must-have because it's soft, comfortable, absorbent, and aerated to perfection. Its absorbency keeps odours at bay, holds moisture for longer, and maintains a suitable temperature in the room. You can use it according to your requirements. Coconut bedding is non-allergenic, biodegradable, reusable, and recyclable, as well as being easy to clean and store.
Advantages:
· Very natural look
· Self-cleaning and easy cleanup of droppings
· Affordable and good value
Disadvantages:
· May attract mites and bugs over time
Cypress Mulch
Cypress mulch is a comfortable substrate for reptiles. They can dig around in the mulch and it retains humidity nicely. It's attractive and has a pleasant but not overwhelming smell. This mulch is readily available at garden shops. You do have to remove all the mulch to thoroughly clean the cage.
Advantages:
• Retain moisture
• It doesn't mold.
Disadvantages:
• Costly
• Mites thrive in cypress mulch
Aspen Bedding
Aspen shaving is not too expensive and it is made up of wood which is chemical free. You can completely replace it by paying cheaply. It absorbs and prevents the odors from waste. The substrate is free of chemicals or toxic oils and is perfectly safe for pets.
Advantages:
· It is affordable
· Excellent absorbing and clean-up
Disadvantages:
· May need to be changed more often
Paper towels or newspaper
Paper towels and newspapers are absorbent but do nothing for odor control. Owners like the availability, cost, ease of clean-ups, and lack of possible ingestion. It is obviously very unnatural for any reptile but otherwise presents no large problems.
Advantages:
· Affordable.
· Easy to replace.
· Odor-free, Dust-free.
Disadvantages:
· Wet or damp newspaper cause bacterial infection
Conclusion
The friendly and curious nature of blue-tongued skinks will continually delight and amaze their owners. The unusual and clever blue-tongued skink may well be the perfect pet lizard for reptile lovers of all levels!
Reptile petting is one such occasion habit seen in rarity, for you to raise them in full conscience need as much information as possible, read more for a complete guide on each pet to wish to raise.