Horses are without a doubt one of humanity's oldest friends. Horses were mainly tamed and utilised for transportation or labour hundreds of years ago. Horse populations have declined in recent years, but they remain popular.
As a horse enthusiast, you have over 350 breeds to pick from across the world. However, there are five distinct breeds and five broad horse categories that stand out and grab the hearts of horse enthusiasts worldwide. These horses are known for their versatility and pleasant personalities. Depending on your requirements, each variety has its own set of capabilities. A horse will set you back a few hundred dollars, so choose wisely. Here are ten of the most well-known horses.
1. American Quarter Horse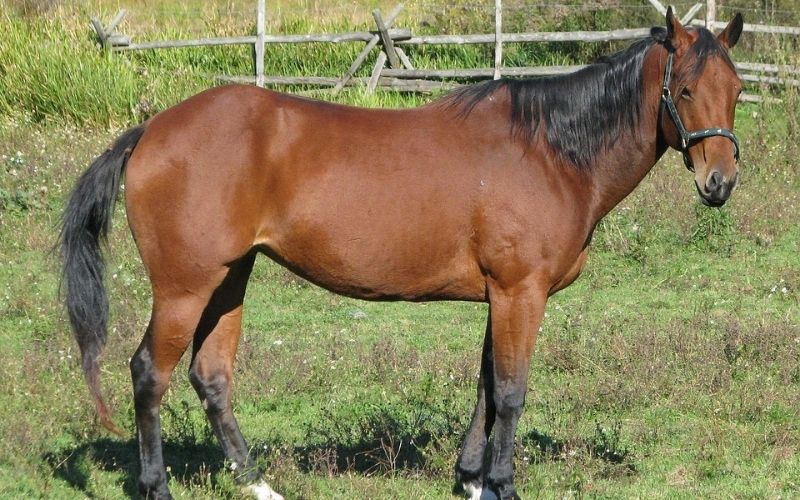 The American quarter horse is one of the most popular and oldest horse breeds in North America. The popularity of the breed derives from its numerous good qualities, such as gentleness, adaptability, attractiveness, speed, agility, and loyalty. Quarter horses are appropriate for all levels of riders and owners since they are sociable and easy to teach. They've been race horses, ranch horses, and family pets, among other things. They have a robust structure and come in a variety of hues, the most common of which being sorrel (brownish red). They may weigh anything from 950 to 1,200 pounds. They can reach a maximum size of 14 hands (56 inches) to 16 hands (64 inches). They have a muscular build, a deep chest, and a tiny head with a broad forehead and a flat profile. They have a 25-year lifespan.
2. Arabian Horse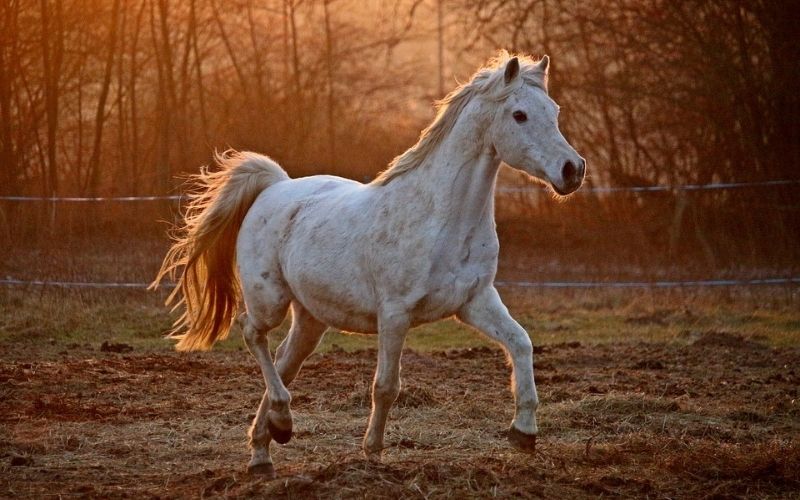 Thousands of years have passed since the Arabian horse was created. It has long been a popular breeding horse due to its stunning appearance and calm temperament. Almost every light horse breed has benefited from the grace, energy, and intelligence of Arabians. Many pony and warmblood breeds may trace their origins back to the athletic Arabian. They may weigh between 800 and 1,000 pounds. They reach a maximum size of 14 hands (56 inches) to 16 hands (64 inches). They have a slim, compact body with a tiny, wedge-shaped head and a long, arching neck. They have a 30-year lifespan.
3. Thoroughbred Horse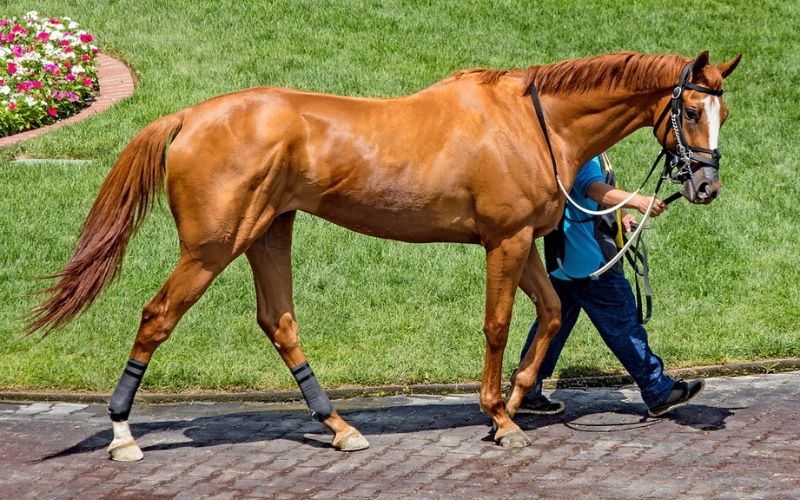 Thoroughbreds are North America's most popular racing horses. This breed is noted for its agility, speed, and enthusiasm, and is classified as a "hot-blooded" horse. It's a versatile horse that excels in a variety of equestrian disciplines outside racing, including dressage and jumping. Alternatively, it may just exist as a companion animal for pleasure riding. Thoroughbreds may be anything from 15 hands (60 inches) to 17 hands tall (68 inches). The majority of them are about 16 hands (64 inches) tall. They weigh between 1,000 and 1,200 pounds on average. Thoroughbreds are available in every hue of solid equine coat. Bay, brown, chestnut, black, or grey are the most common colours. Coat patterns with more than one hue are often overlooked by breed registries.
4. Appaloosa Horse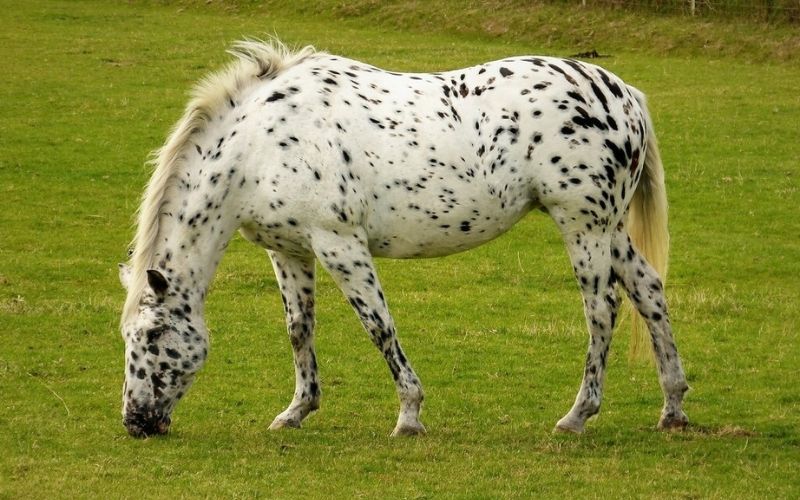 Horses with spots have existed for millennia. The Appaloosa is one such spotted horse breed that has captured the hearts of horse enthusiasts for ages. Appaloosas are recognised for being kind, sociable, and devoted friends in addition to their remarkable beauty. They have a strong desire to please, making them an excellent horse breed for equestrians of all levels of expertise. The average height of an Appaloosa horse is 14 hands (56 inches) to 15 hands (60 inches), however some can be a little taller. It weighs between 950 and 1,200 pounds on average. Red roan, blue roan, bay roan, grey, palomino, chestnut, cremello/perlino, grulla, dun, buckskin, black, brown, dark bay, or bay are some of the Appaloosa's basic colours. Bald, blaze, snip, stripe, and star are some of the facial hues and patterns. Eel, pastern, ankle, half-pastern, coronet, stocking, half-stocking, and lightning markings can all be seen on the legs.
5. Morgan Horse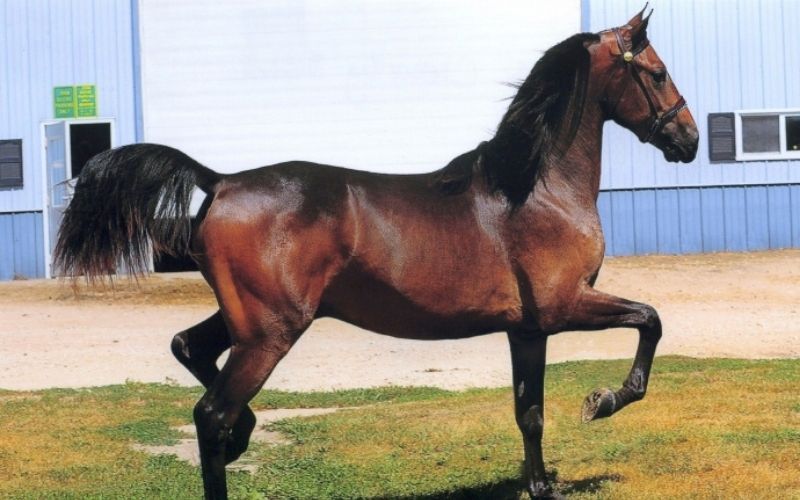 Morgan horses are one of the most popular horse breeds because they are kind and adaptable. It's known as "the horse that picks you" since it's a very cooperative breed that loves to please its owners. The Morgan is a versatile tool that may be used in almost any scenario. It is also very simple to maintain. Morgan horses may be handled by equestrians of all abilities, including youngsters. Morgan horses are smaller than many other full-size horse breeds, standing between 14 and 15 hands (56 and 60 inches) tall. Because there is no set size for horses, they might be shorter or taller. Morgans weigh between 900 and 1,000 pounds on average. Morgan horses come in a variety of equine hues. Dark, solid hues, such as bay, black, and chestnut, are common. However, some breeders specialise in creating Morgans in unusual colours such as palomino, pinto, grey, dun, roan, and others. This element of the Morgan's look has no recognised breed standard.
6. Warmblood Horse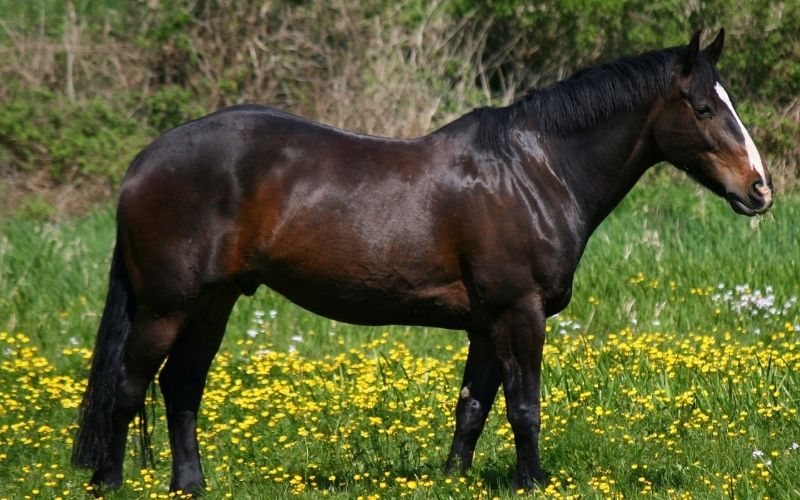 Warmblood refers to a group of breeds with unique personalities. They blend the characteristics of "hot-blooded" horses like Thoroughbreds with the placid attitude of "cold-blooded" breeds. Warmbloods are popular for sports activities because they are hefty and sprint well. Warmbloods have a big population all over the world as a result of mixed breeding. The population is projected to be in the range of 840,000 people. As a result of inbreeding, their numbers are gradually increasing. Warmbloods are prevalent throughout Europe, particularly in Belgium and the Netherlands. Dressage and competitive activities are the most common uses for them.
7. Shetland Pony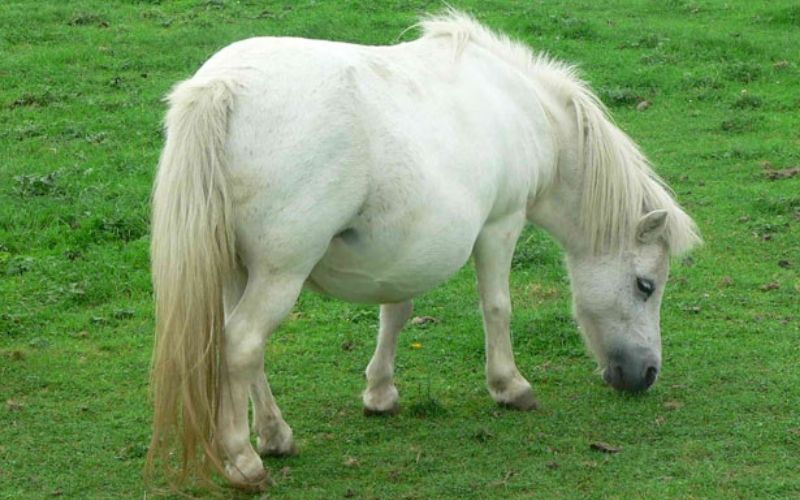 The Shetland Pony is a tiny horse with a height of 71 to 107 cm. This breed is widely regarded as one of the most intelligent horse breeds, and it is frequently employed in trick training.
Despite their little size, they excel in equestrian activities. The horse is a fantastic family horse since it may be ridden by children under the age of sixteen. Shetland Ponies may live for up to 30 years. Over 100,000 ponies are kept on the Shetland Islands, with the finest kinds being preserved there.
Due to the severe regions in which they originated, the ponies evolved into robust creatures. Because of their wide bodies and thick coats, they can endure harsh winters. Families frequently keep them as pets.
8. Clydesdale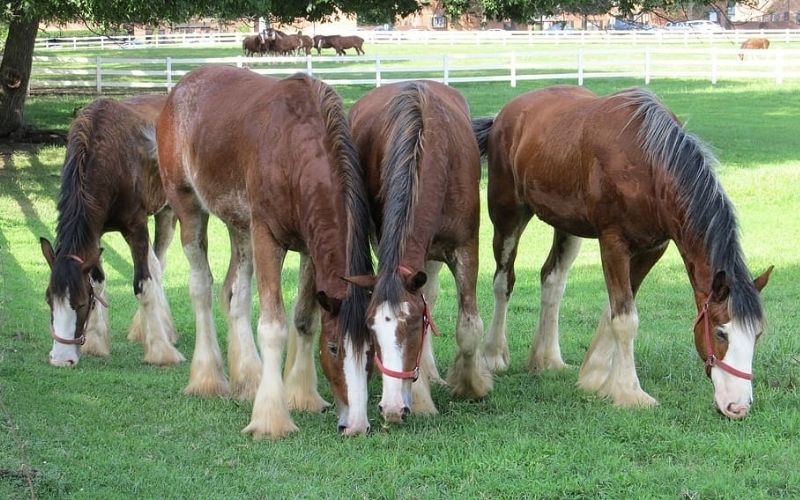 The Clydesdale is one of America's most well-known cold-blooded horses. This Scottish breed is tall and strong, making it an excellent choice for farming. They are ideal for novice riders and families because of their calm and trainable character. With a population of fewer than 5,000 horses worldwide, this breed is not very prevalent. In America, however, the number of Clydesdales has steadily grown over time. This breed thrives mostly in farmlands and pastures as a typical draught horse.
9. Gaited horses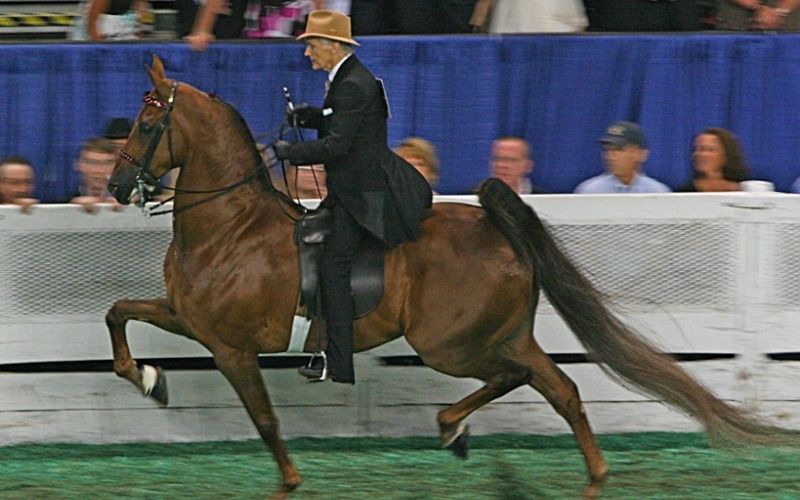 Horses that have been selectively bred for a smooth ride or ambling stride are known as gaited horses. These horses have a four-beat movement and travel at a medium speed. For elderly riders, those with joint difficulties, and anybody else looking for a non-bouncy ride, breeds including the Tennessee walking horse, Kentucky mountain saddle horse, Icelandic horse, and paso fino are popular alternatives. One thing that all gaited breeds have in common is that they are strong, reasonable mounts that don't ask too much of the rider. Some horses with natural gaits, particularly those with lateral ambling gaits like pace and stepping, may struggle to learn to canter. You'll probably need a gaited trainer to assist your horse learn to canter if he's laterally inclined. The majority of gaited horses have a high-headed appearance, with their heads positioned higher on their shoulders than on their backs. Compared to racehorses trained for speed, gaited horses are more commonly employed for pleasure riding and driving.
10. Andalusian Horse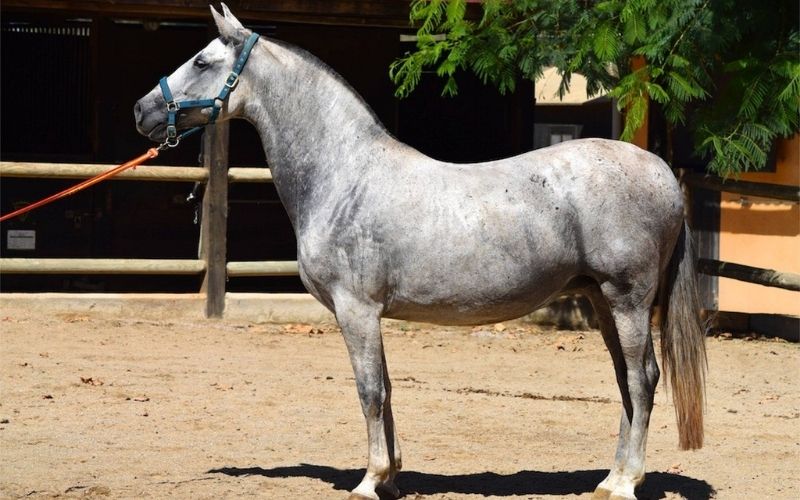 The Andalusian is a magnificent, strong horse that originated in southern Spain. This breed is noted for its graceful mane and strong activity levels. It's a hot-blooded horse known for dressage rings and parades due to its very nimble temperament. Andalusians are known for their agility and stamina, making them ideal candidates for long-distance running contests. In the wars of Spain's history, the Andalusian played an important part. Due to their tranquilly, they are housed on farmlands in preparation for competitive events.
Which Breed Of Horse Is Best For You?
Beginners should avoid untrained and energetic horses in general; they can be challenging for even experienced equestrians. The American Quarter Horse is a breed that may be too exuberant for someone who has never owned a horse before. Similarly, Andalusian horses' agility may make them difficult to handle for novices. Exceptions exist, as with any breed, and it all boils down to the individual horse's age, experience, training, and attitude.
Conclusion
Horses are still one of the most popular pets among people. They can be used for recreational riding, competitive sports, or simply for pleasure. For each of these activities, there is a suitable horse breed that you may choose based on your requirements.
Different breeds have distinct personalities and qualities that set them apart. Before opting to invest in a popular horse breed, it's important for a horse enthusiast to carefully consider all of these aspects.