Adopting your first cat may be a thrilling experience, but it can also be stressful. A new cat, as beautiful and cuddly as it is, is also a lot of work, especially if you receive a kitten rather than a fully grown cat. Cats may appear to be more low-maintenance than dogs, and they are in certain respects. However that doesn't imply they're maintenance-free! They still require a lot of love, care, and attention. You must know everything about them, from when and what to feed them to how to train them, which can be difficult at times to what to do with them while you'll be gone for several periods. You will like a cat breed that makes your life a bit simpler if you're a first-time owner.
Different types of cats, like every other animal, have distinct characteristics. Other breeds are a little more high-maintenance than others, while some types are more sociable and friendly than others. You want a cat that will be easy to get along with, especially if you have other pets, and that will not take up a lot of your attention as your first pet.
For cat lovers all around the globe, these ten breeds are the most popular.
1. Siamese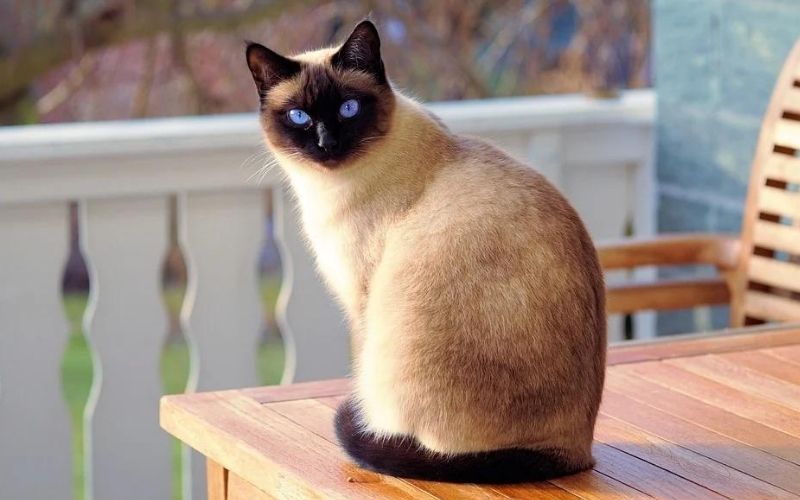 Siamese cats are intelligent and fascinating to be around. Their look is quite simple to maintain: they don't have lengthy hair, therefore they don't require much brushing or combing. The Siamese is one of the most well-known cat breeds, thanks to its light-colored coats, black features, and stunning blue eyes. They have a pleasant demeanour and are loyal, yet they are also outgoing and curious. The Siamese is excellent at picking up new skills and much better at instructing his humans to do what he wants. The Siamese has an unique "pointed" coat with a light base and darker points in seal, lilac, chocolate, and blue on the ears, mask, legs, and tail. Tabby, crimson, cream, silver, and smoke are some of the other point colours. Siamese may live for up to 15 years.
2. Persian Cats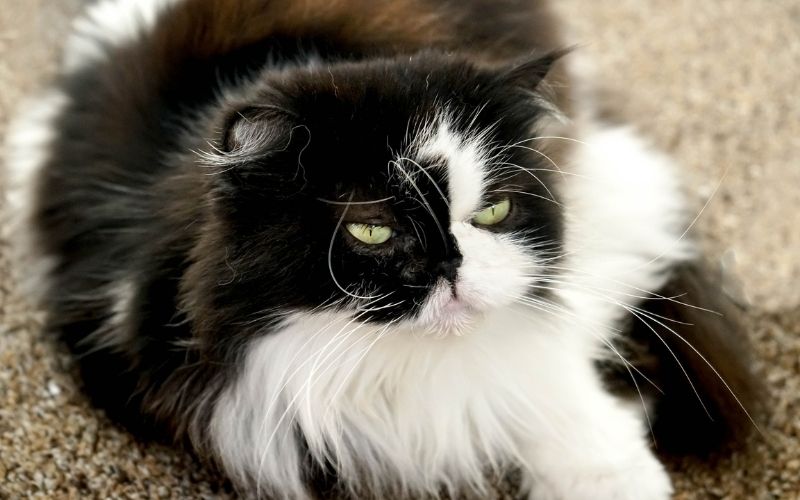 Persian cats are loving, calm, gorgeous creatures of habit, making them the most popular breed among cat fanciers. They are known for their gentle, laid-back demeanour, charming features, and big eyes. Despite their royal look, Persians don't require much to be content, and they are typically found curled up in your lap. Their lengthy hair, on the other hand, requires regular grooming and should be combed regularly to eliminate matting.
3. Maine Coon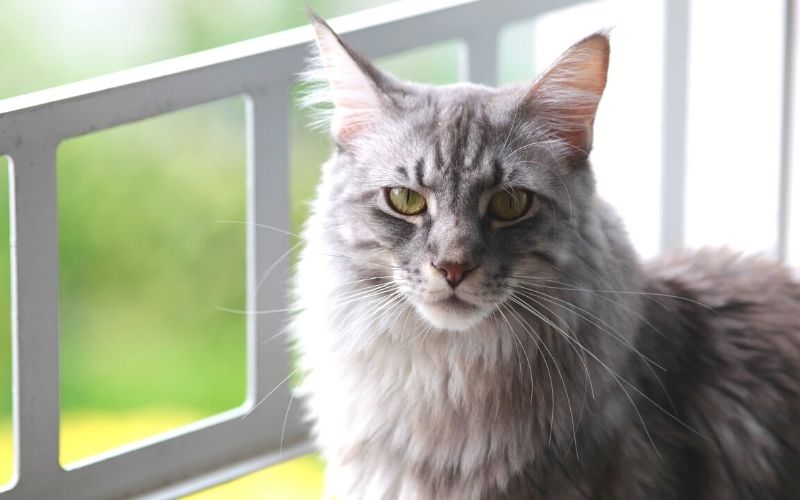 The Maine coon cat is a giant domesticated cat that is a natural breed. It has a well-balanced rectangular body that is medium to large, muscular, and broad-chested. The coat of the Maine coon is thick and shaggy, with shorter shoulders and longer britches and stomach. It has a long flowing tail and a beautiful front ruff. It also has ear tufts, foot tufts, and a long flowing tail. The Maine coon cat is a great pet for children, dogs, and older people, earning it the title of third most popular breed in America and the nickname "gentle giant." Maine Coon cats may grow to be 12-18 pounds in weight, with some reaching 20 pounds. This breed is not only lively and loving, but also clever and easily trainable. The Maine Coon is an excellent choice for a family pet.
4. Ragdoll Cats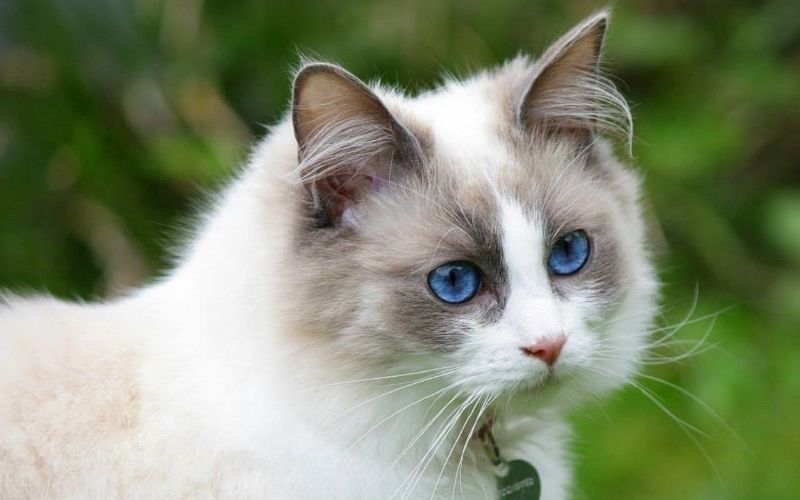 Ragdoll cats are named for their gentle demeanour. When lifted up, they become limp, similar to a rag doll. People used to believe they couldn't feel pain, but this is no longer the case. Ragdolls have pointed colour patterns and resemble long-haired Siamese cats. They also have unique blue eyes and follow their owners around the home, as if they were dogs. Ragdolls are highly sociable and mild-mannered, and they frequently seek out human contact by following their owners about the home, sleeping with, or flopping on them. This breed is especially excellent with children and other pets, and may be taught to perform behaviours similar to dogs, such as fetch, rolling over, and begging.
5. Bengal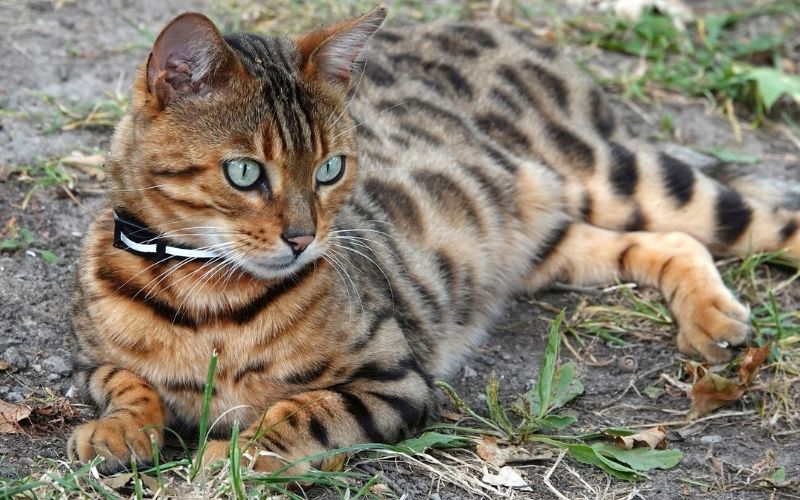 Bengal cats are stunning, intelligent, and wild-looking felines. Because of its patterns and personality, this hybrid cat breed is gaining popularity, and it maintains approximately the same size as a large domestic house cat. They were created by crossing an Asian leopard cat, Felis bengalensis with a domestic house cat such an Abyssinian, Egyptian mau, or American shorthair. Bengal cats are active, so you should give a climbing tree and places for your cat to view the room from a perch. To keep your cat entertained, use engaging toys. You may teach your cat to fetch and "catch the laser dot" by spending time together playing.
6. Abyssinian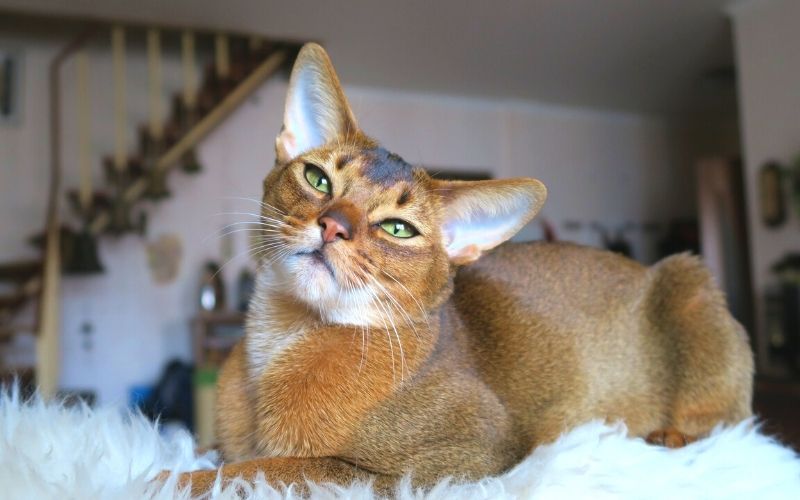 Abys, as they are affectionately known, are graceful and regal-looking cats that are easy to care for and make excellent companions for cat enthusiasts. Abyssinians are lively and expressive animals with somewhat wedge-shaped heads, half-cupped ears, medium-length bodies, and well-developed musculature. They have long, thin legs and short, close-lying coats. Their general look is similar to that of ancient Egyptian cats. Abyssinians are not lap cats, but they are loving, loyal, and get along with children and other pets in most cases. Abyssinians are people-oriented cats who enjoy participating in the events taking place around them. They are known for their curiosity, playfulness, and urge to explore their surroundings.
7. Birmans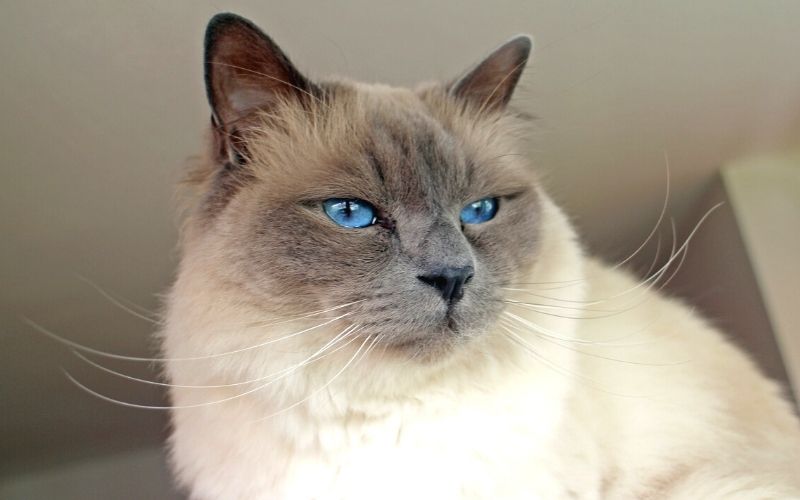 Birmans, like the Siamese and ragdoll, are color-pointed cats. They are distinguished from Persians and Himalayans by their blue eyes and medium-length hair with no undercoat. Birmans were the initial stock for breeding ragdolls, thus they appear quite similar, but their markings and dispositions are slightly different. The Birman is a pointed cat with seal, blue, red, chocolate, cream, and tortie colours recognised by the CFA. The points of the standard and lynx patterns are both recognised. They are sociable cats who enjoy being the centre of attention from their preferred human. They are a one-person cat compared to others.
8. Exotic Shorthair Cats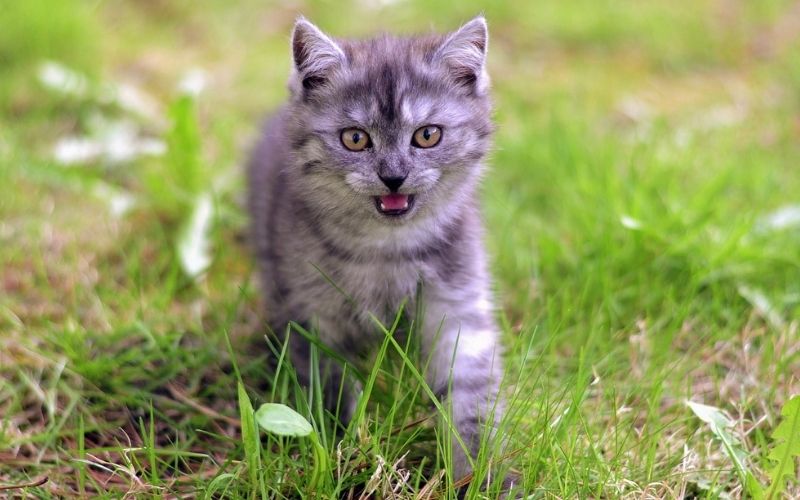 The Exotic cat, also known as the Exotic shorthair, is a mix between Persians and American Shorthairs and has been crowned America's most popular registered cat.
With one exception: their coats, exotic cats are bred to fit the Persian standard in nearly every aspect. Exotics, unlike Persians, have short, thick, dense coats, making them popular with individuals who desire the Persian personality without the trouble or time commitment of daily maintenance. Exotic personalities are similar to Persian personalities in that they are pleasant, loving, and playful. Exotic cats are believed to be more affectionate and devoted than other cat breeds, and they frequently follow their owners throughout the house.
9. Sphynx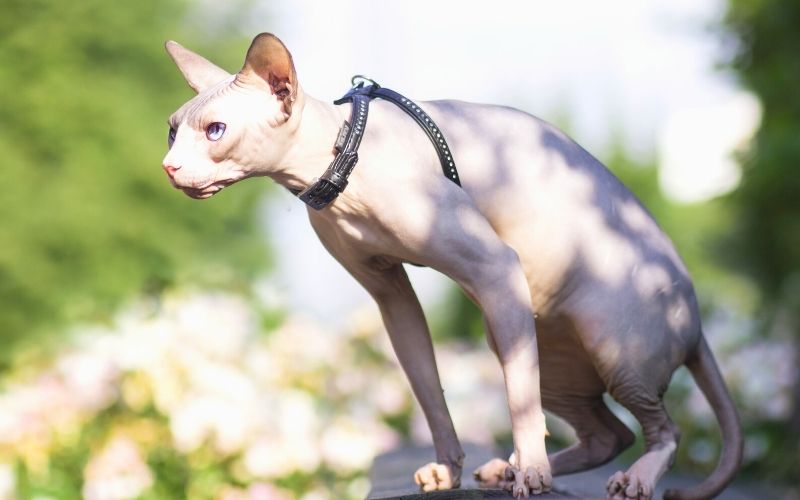 One of the emerging cat breeds is the Sphynx, a hairless, wrinkled marvel with large ears and eyes and prominent cheekbones. To develop a genetically sound and robust breed, the Sphynx has been mated with regular shorthair cats and then bred back to hairless. Many cat enthusiasts have noticed the breed's distinct appearance. Despite its rarity, it has lately become one of the most sought-after cats in the United States. Sphynxes are unquestionably "people cats." They are vivacious, funny, and lively creatures who like being the centre of attention. The Sphynx is not a cat that lives outside. Sphynx cats need to be protected from the weather since their skin is exposed. This is not to say they would not go outside; it just means they shouldn't live outside.
10. Scottish Fold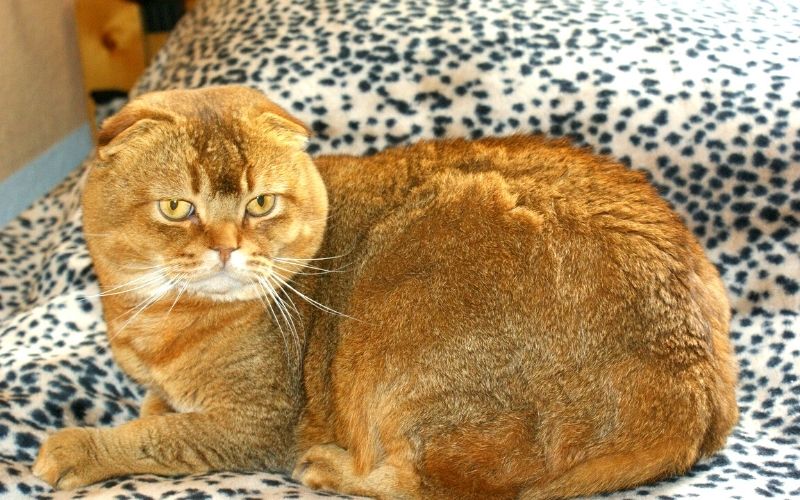 Many Scottish fold cats are sweet-natured and modest, with a characteristic that distinguishes them from other cats: folded ears that give the breed an owl-like look.
Scottish fold cats are noted for their laid-back personalities and for being extremely affectionate and friendly with people and other household pets. Outgoing and lively, this breed develops a strong attachment to one family member. The gentle voice of the Scottish fold cat is also well-known, as is its ability to "talk" in a range of purrs and meows not heard in many other cat breeds.
How to Choose a Cat for Your Family
When seeking for a feline companion to join your household, keep in mind that there are many aspects to consider besides friendliness when selecting which cat breed is perfect for you.
Though these breeds are recognised for their friendly demeanour, each cat is unique, so speaking with a breeder or shelter for further information on specific cats you might be interested in taking home can be beneficial.
After all, any cat owner will tell you that you have a significant influence on your cat's personality. Give them the love and affection they require, and they will reciprocate.
Conclusion
Several cats are popular due to their distinct personality qualities, spectacular physical looks that are difficult to forget, or their breed's proclivity for living longer lives. Before deciding which cat is appropriate for you, learn more about the breed by speaking with other cat owners, reputable breeders, and rescue groups.